Was talking about this venue at a 4th party yesterday and someone was telling me they were at this show. Had to do some research and see what I can find.
So a poster!
A video about the poster (of course)
A review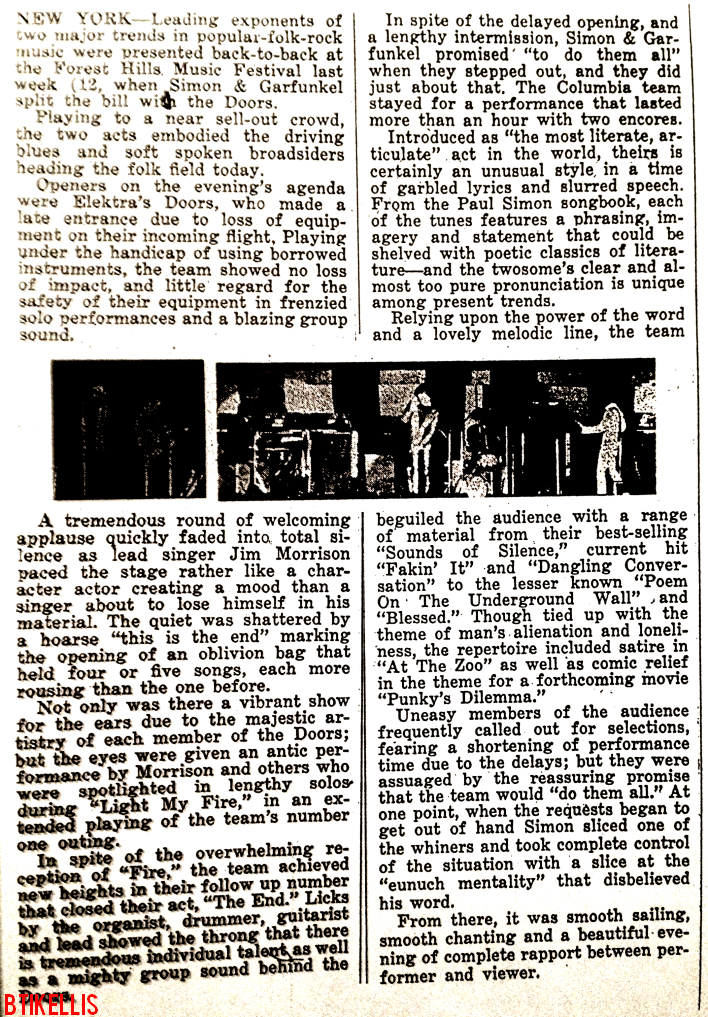 And show notes:
Reviews / Info:
-8:30pm scheduled start time.
-The Doors reportedly lose equipment on the flight to this performance and are delayed taking the stage.
-Audience members cheer and applause The Doors upon their arrival on stage.
-Jim Morrison excites the audience with his introduction to the show by announcing "This is the end".
-The Doors perform without incident and no lack of ability during this show.
-The Doors are followed by Simon & Garfunkel.
-Audience members heckle Simon & Garfunkel and receive entertaining responses.
From:
See who liked this
See who liked this